Dance | Work | Share | Learn
In our new project JUNGER CAMPUS we accompany young people from school to professionalization in dance – together with eight Berlin partner organizations from education and culture.
The Campus Company is an essential part of the JUNGER CAMPUS project – here dancers of different styles learn from each other, exchange ideas with like-minded people, teach themselves and perform on stage. With the Campus Company we work on thinking, dancing and teaching dance in a new and more diverse way.
Currently we are looking for 5 dancers of all styles to join the Campus Company. We offer:
– Mini-job as dancer and mediator (450,- € per month)
– One-year preliminary training as a dance mediator
– Free dance training open to all styles
– Participation in stage productions
Here you find the OPEN CALL as pdf.
Application deadline: 21 July 2022
Audition: 19/20 August 2022
Project period: Oktober 2022 – June 2023
Contact: campus@tanzzeit-berlin.de
A project by TanzZeit e.V. in cooperation with TANZKOMPLIZEN, Seneca Intensiv, Kuyum Arts, sPeranto Worldwide, Theater STRAHL, Jugendzentrum Drehpunkt, JKW Grenzallee, Albrecht-von-Graefe-Schule and Evangelische Schule Charlottenburg, funded by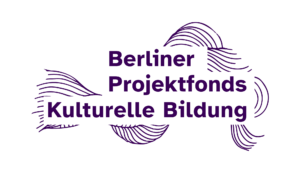 TanzZeit Jugendcompany "WE transfer"
In recent years, we have already laid the foundation for the Campus Company with the Jugendcompany. The principle of peer-to-peer mentoring, style-open training and the expansion of our understanding of contemporary dance was already the idea behind the project "WE transfer" in 2020 – 2022.
In this context, the leadership team of the former Jugendcompany has developed the piece WE TRANSFER #1, with which it will tour through Berlin schools in 2022/23 to find interested parties for the CAMPUS.
-> Information about the piece can be found on the TANZKOMPLIZEN website.